Special Projects
Selected pages from select projects.

---
The Women of the 116th Congress
2019. Aligned each of The Times's 27 printing sites with readers' nearest congresswoman — geo-targeting in print! Read about the creation of the concept
here
.
Designed with Jane Mitchell, Fred Bierman and Wayne Kamidoi. Photo editing by Beth Flynn and Marisa Schwartz Taylor. Photographs by Elizabeth Herman and Celeste Sloman.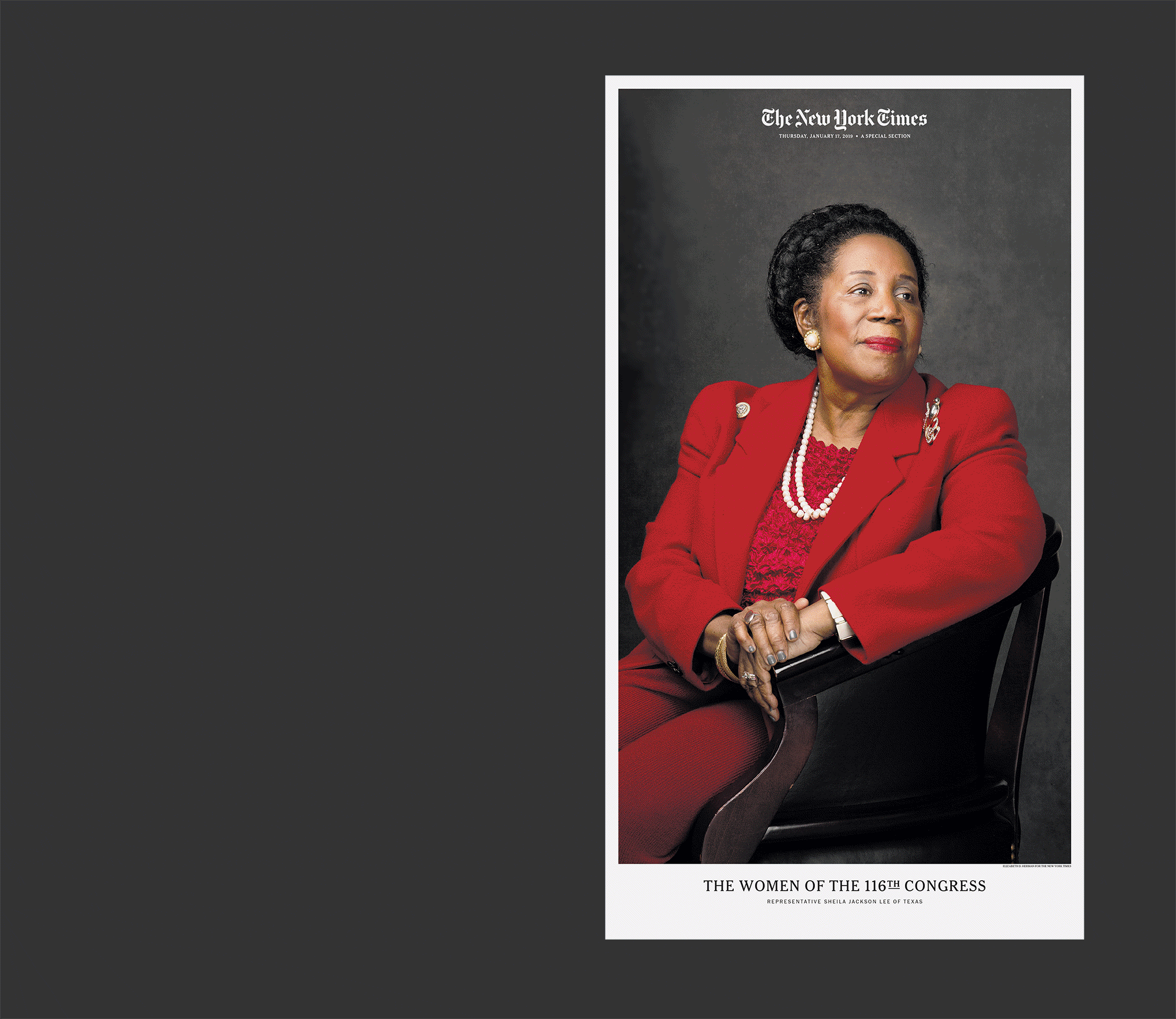 ---
At Home
2020. Launched and designed the first recurring print section at The Times in five years with an emphasis on standalone narrative cover and consistent illustration throughout to craft an identity.
Designed with Mary Jane Callister. Illustrations by Eleanor Davis, Liam Cobb, Einat Bonshtein, and Timo Kuilder.
---
The Twitter Presidency
2019. A set of three investigations into Trump's use of Twitter in a standalone section. Design of the illustrative, fold-out cover was created with the use of a database of tweets and a JSX script. Designed with Fred Bierman and Wayne Kamidoi. Graphics by Larry Buchanan, Guilbert Gates, and Keith Collins.


---
Internetting with Amanda Hess
2019. Experimental newspaper design. Designed with Tala Safié. Illustrations by Erik Carter and Tracy Ma. Read about the section here.


---
Woodstock at 50
2019. Commemorative section for the 50th anniversary of Woodstock. Photo editing by Jessie Wender. Illustrations by Ben Giles and Elise Rigollet.


---
Voices From a Generation
2019. This double gatefold section of over 1000 user-submitted images and information was designed first as a wireframe and then automated with a JSX script. See the digital edition here.


---
Overlooked
2019. A series of obituaries for Black men and women who did not receive one at their time of death. Read about the design of the issue
here
.
---
The Stanning of American Democracy
2019. A series of essays by Amanda Hess about the integration of meme culture into the American democratic process.
Designed with Tala Safié. Wax stamp by Fine Art NYC.
---
18 Questions. 21 Democrats.
2019. A ballot-inspired section based on transcribed and edited candidate video interviews. Designed with Fred Bierman and Wayne Kamidoi. Cover photograph by Sarah Anne Ward. Interior portraits by Tony Cenicola and Todd Heisler.


---
A Stranger Times
2019. Absurd, old-timey headlines from the archives, tied together with old-timey illustration. Illustrations by Nolan Pelletier.